April 04-06, 2019 Auckland, NewZealand
Theme: Manifesting advancements in the field of Nanomedicine and Drug Delivery
=================================================
About Congress
About Congress
The 4th Annual Congress on Nanomedicine and Drug Delivery during April 04-06, 2019 is the key annual event for researchers developing next-generation delivery vehicles — targeted, responsive, biodegradable nanomaterials to make diagnostics more sensitive and drugs more effective.

The Conference, organized by conference series LLC Ltd., UK
The event represents the 4th edition of a series of international conferences held from 2016 to 2018 (Drug delivery 2016, Nanodelivery 2017, Osaka, Japan Nanodelivery 2018, Tokyo, Japan) characterized by the presence of numerous national and international speakers.
Nanodelivery congress has been held annually in different locations across Japan
Nanodelivery 2017 at Hyatt Regency Osaka, Japan.
Nanodelivery 2018 at Radisson Hotel Narita Tokyo Japan.
Over the years it has attracted over 2000 participants from 30 different countries and became one of the most awaited congresses in its field. Each year the congress comes to different properties of japan reputed Hotels, thereby promoting knowledge and becoming a major world-class scientific event for its students and scholars.
Aim and Objectives of Nanodeliverycongress, Auckland, NewZealand
To discuss main objectives in discoveries and developments of nanomedicine and drug deliver.
Highlight clinical objective and major opportunities for advancing nanomedicine technology to the marketplace.
To engage and educate Pharmaceutical industry Professional, scientists, Professors, postdoctoral trainees and students from the industry platform to local University form all over the world.
To submit joint project proposals.
Discuss other bilateral research programs between Asian Countries, Europe, USA and rest of the world.
This conference will act as a good platform to find partners for international research collaborations.
Close to 1,200 delivery scientists, engineers, clinicians and technical professionals from 55 countries are expected to attend for a three-day meeting featuring:
6+ Keynotes
30+ Scientific Sessions
6+ Mini Symposia
5+ Focus Groups (NEW for 2019)
3+ Workshops
30+ Exhibitors
100+ Abstracts ( Submit Abstract Here )
The Nanodelivery congress 2019 aim an excellent opportunity for your company to demonstrate your latest technologies and services and to communicate with a very targeted audience of researches in the continuously growing field of nanomedicine, Novel drug delivery systems, nanoparticles, Nanobiology, Nanotechnology Nanomedicine and Nanobiotechnology's, Biomedical Engineering, Vaccine Delivery, Drug Release Technology, Biotherapeutics technology, and related disciplines.
Business to Business (B2B) Industries Interaction:
We will bring many companies from across the globe to have strong Business to Business (B2B) Industries Interaction. This will open up new collaborations, joint ventures, technology transfer between multinational, medium scale and small scale industrial units across the globe.
Exhibition and Sponsors
Exhibition and Sponsors

Benefit from one-on-one meetings, corporate branding and relationship building by participating as an active corporate supporter and sponsor. World Congress offers various levels of support and sponsorship opportunities at the event including but not limited to:
Platinum, Gold, and Silver Event Sponsorship

Educational Sponsorship

Tabletop Exhibits

Executive Networking Opportunities

Online Advertising / Sponsorships
To Inquire About Sponsorship and Executive Networking Opportunities, contact:
Riley Matthews
Nanodelivery congress Manager
Ph: +1-650-889-4686 Ext: 6094
One Commerce Center-1201 | Church field road, London,W3 6AY
Email: nanodelivery@expertscongress.com
Hashtag: #NDC2019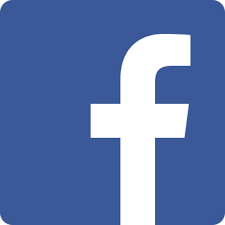 Nanodeliverycongress | Auckland, NewZealand
Global Information
Global Pharma Universities:
Global Pharma Associations
Pharma Companies/Hospitals:
Global Pharma Research Institutes:
4th Annual Congress on Nanomedicine and Drug Delivery